Another Way
29 July 2015
I now have a radio programme! Named Another Way. The driving force that gets me up off my butt and into the radio studio is the knowledge that there are people out there who would like to use some of the complementary therapies if only they knew about them. Conventional medicine saves lives, a lifesaver, literally. But if you are chronically unwell and have come to the end of what conventional medicine can give you, life can look pretty bleak.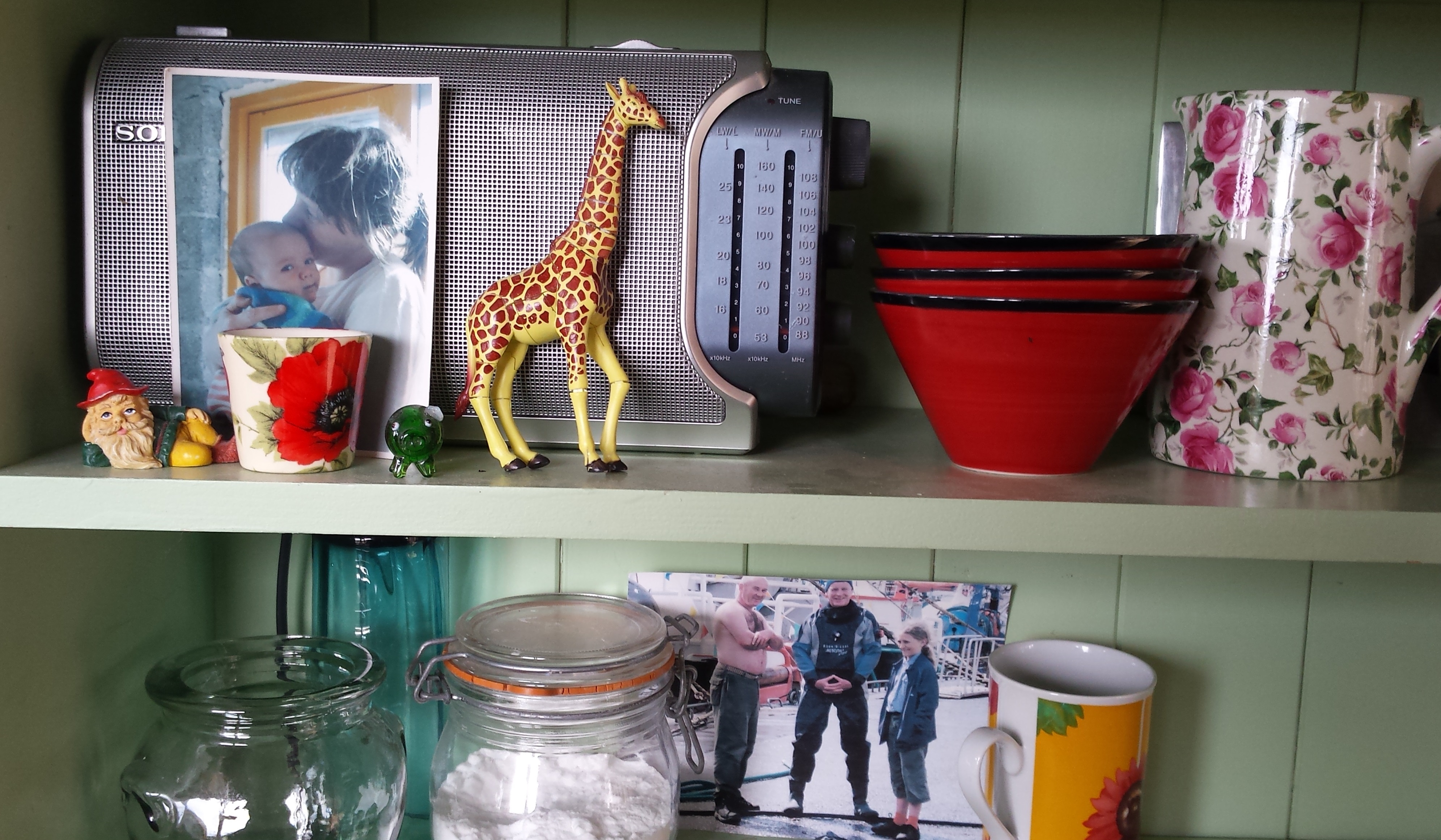 When you look at things in another way there is SO much you can do. Take infertility for example; nutrition plays a huge part - how can you build the start of a baby or the hormones to keep a pregnancy safe if you don't actually have the building blocks from your food? Acupuncture will clear the hormonal pathways and stimulate blood flow to the ovaries and uterus and homoeopathy will help you over the emotional hurdles and those feelings of grief and failure and sheer distress which can in themselves effect conception. A good homoeopathic remedy will stimulate the whole body to heal itself and once that enormous, beneficial force is freed up the body can mend things that only it knew were broken.
All of the complementary therapists I talk to on the show speak about how they work with the body's enormous natural healing power and clear the way for the body to be what it wants to be, to do the job it wants to do - which is to be strong and well.
Trish Haugh.
Trish has been teaching yoga for over thirty years and during that time she has developed an extremely deep understanding of the human body and how it works and moves. I have learnt a lot form listening to her. You can contact Trish on: 012390661
Another Way Ep1 - Trish Haugh by Another Way on Mixcloud
Sinead Dunleavy
is an acupuncturist who also uses reflexology and chinese herbs for her patients:
www.seapointacupuncture.com
Another Way Ep2 - Sinead Dunleavy by Another Way on Mixcloud
Katie Losty
is a practitioner of the Elbaum method. Katie helps people with dyslexia and dyspraxia: 087
_
6196340
www.katielosty.com
Another Way Ep3 - Katie Losty by Another Way on Mixcloud
Jim McMahon
is a Rolfer and Cranio Sacral practitioner: 086
_
8054128
www.jimtherolfer.ie
Another Way Ep4 - Jim McMahon by Another Way on Mixcloud
Kevin Griffin.
I went to see Kevin when I was suffering from a bad chest infection. In his safe, sure hands I was able to let go of past, unresolved emotional traumas which had been effecting me deeply. In this programme Kevin talks about using healing sounds to make a big difference to people's health and lives. Kevin can be contacted on: 014954732
www.hiddenmind.ie



Another Way Ep5 - Keven Griffin by Another Way on Mixcloud


Aideen Jones. Discussion with Aideen Jones about essential oils. Aideen: aideenjones@gmail.com and phone 087 655 9324



Another Way Ep6 - Aideen Jones by Another Way on Mixcloud


Stephen Roughan is a chiropractor who uses applied kinesiology to tackle the underlying causes behind joint problems:
www.roughanchiropractic.ie
Another Way Ep7 - Stephen Roughan by Another Way on Mixcloud
Homeopathy for Health in Africa.
Discussion with Jane Davy, who works for HHA, about the use of homoeopathy to treat aids in Tanzania:
www.homeopathyforhealthinafrica.org
Another Way Ep8 - Jane Davy by Another Way on Mixcloud
More Another Way
26 August 2015
The radio programme I made this week for Another Way on Dublin South FM is an interview with Sarah Jackson who is a member of the Society of Friends also known as Quakers. I edit these programmes myself which can take quite a long time depending on how erratic the actual interview is. I learn a lot that way - listening over and over again as I edit. It has been really interesting but this week it was a pleasure, there is something about Sarah's lovely voice which I found very calming. Dublin South FM are running the programme today, 25th August, without an add break so that anyone listening can get a whole half hour of calm.
I wanted to talk to Sarah because some of the complimentary therapists I have interviewed, all people who deal with the whole picture of health when treating someone, mentioned spirituality as an important part of the whole person. This has got me thinking - what, exactly is a spiritual illness?
An important aspect of treating an individual patient is understanding where is the centre of the case in that person. If someone has stubbed their toe or caught a flu germ these are both external physical causes and could be treated with homoeopathy by matching the physical symptoms that ensue from the physical cause. But look a little deeper and there is possibly more to see; perhaps the person with the stubbed toe wasn't looking where they were going - perhaps they were not concentrating and the lack of mental concentration is actually the cause of the stubbed toe? In that case I must treat the bruising of the toe AND the lack of mental concentration if I am to see a good result and a person who is able to protect his toes in the future. What about the flu germ? Not everyone who meets a flu germ is able to catch it but perhaps my hypothetical patient has been having trouble sleeping because of grief or anxiety - if someone has been worn down by his emotions to the point where he is vulnerable to catching the flu then, when I treat him, I have to treat the emotional cause as well as the physical cause if I am to get a good result.
So what is a spiritual cause? I think, perhaps, loneliness. I was interested to speak to Sarah because my radio programme looks at other ways of doing things and the Quakers certainly do things differently, but nearly the whole way through the programme Sarah talks about communication, connection, listening and hearing and it strikes me that it is the spiritual part of us that does this work, making us part of the whole, keeping us connected to our fellow man, holding us in the community or connecting us to nature or even to the beauty in man made things which is, after all, an expression of the creative in man.
I enjoyed making this programme, I hope you enjoy listening to it.
www.quakers-in-ireland.ie
Another Way Ep9 - Sarah Jackson by Another Way on Mixcloud
Ross Cousens
is my tai chi teacher but I am willing to share him! I have learnt so much about how to survive the pot holes and pit falls of life by learning in the tai chi class how to be less rigid, more relaxed and stronger in my connection to the world and how to flow through the gaps and past the obstacles. I hope that you enjoy hearing Ross talking about tai chi. ie.masterdingacademy.com
Another Way Ep10 - Ross Cousens by Another Way on Mixcloud
Tiggy Hudson
has 35 years of experience with children through her children's Art School and a history of art therapy. Her understanding of children and her compassion for the experience of childhood is enormous. It is fascinating to hear her talking about Play Therapy. Tiggy can be reached at 086 3465475 tiggy.hudson@gmail.com
Another Way Ep11 - Tiggy Hudson by Another Way on Mixcloud
Keane Harley.
If you want to give up smoking, REALLY want to, Keane is your man. In this programme he tells us about how the addiction to smoking is an addiction to every tiny part of the act of smoking right down to the sensation in your fingers as you take out your cigarette. No wonder it is tough to give it up. Keane: 087 2516777
Another Way Ep12 - Keane Harley by Another Way on Mixcloud
Home Schooling.
Home school! An amazing curriculum, very agreeable hours, brilliant work experiences and one to one tuition with experts in their field, no exam pressure, many opportunities for maturity and self knowledge, no putting off happiness or sanity until "next year" or "after the leaving cert ", an incredible grounding and preparation for life so that you end up in the job you love, so that you even know what that is!
Grainne Lawlor talks about her family's decision to home school their teenage boy and how well it has worked out.
Another Way Ep13 - Grainne Lawlor by Another Way on Mixcloud
I wanted to make a radio programme more about homoeopathy because that is my first love. I met Barry Mooney at a business networking meeting and we found that we were singing off the same hymn sheet because he is a holistic financial advisor. Holistic can be a bit of an empty buzz word so it was interesting for me to meet someone who understands the width of the view and the amount of lateral thinking involved in really seeing someone's whole story. Barry agreed to come on to the radio programme, tell me about being a holistic financial advisor and ask me about homoeopathy.
Another Way Ep14 - Barry Mooney by Another Way on Mixcloud
Jenny O'Brien
gives THE. MOST. AMAZING. MASSAGES!!! Driving home after getting a full body massage from Jenny I thought that someone had secretly overhauled my car's entire works; every acceleration was fluid, every corner was smooth, in fact ALL of the traffic was flowing easily! In this programme Jenny talks about her company Salus Corporate and Event Massage and about giving head and shoulder massages in the workplace. Just think - you could be having a regular head and shoulder massage from Jenny during your stressful working day! Jenny O'Brien:
www.salusmassage.ie
Another Way Ep14 - Jenny O'Brien by Another Way on Mixcloud
The Alternative to Violence Project,
AVP, is an inspiring project and James is an inspiring man. I know him as Jammy James - his AVP nickname - that is 'Jammy' as in 'lucky' because he feels himself lucky to have found AVP but I feel it might be more appropriately because AVP was lucky to find him. The passion he feels for an alternative to violence and for giving people the power and dignity and chance to choose it is palpable. I hope you enjoy this programme. AVP:
www.avpireland.ie
Another Way Ep16 - Jammy James by Another Way on Mixcloud